Playasola Beach, Palapa & Lower Terrace
Magnificent rock croppings decorate the sandy beach. On the far south end of Playasola beach,
the mountains reach the ocean, making the Playasola beach totally private for it's guests.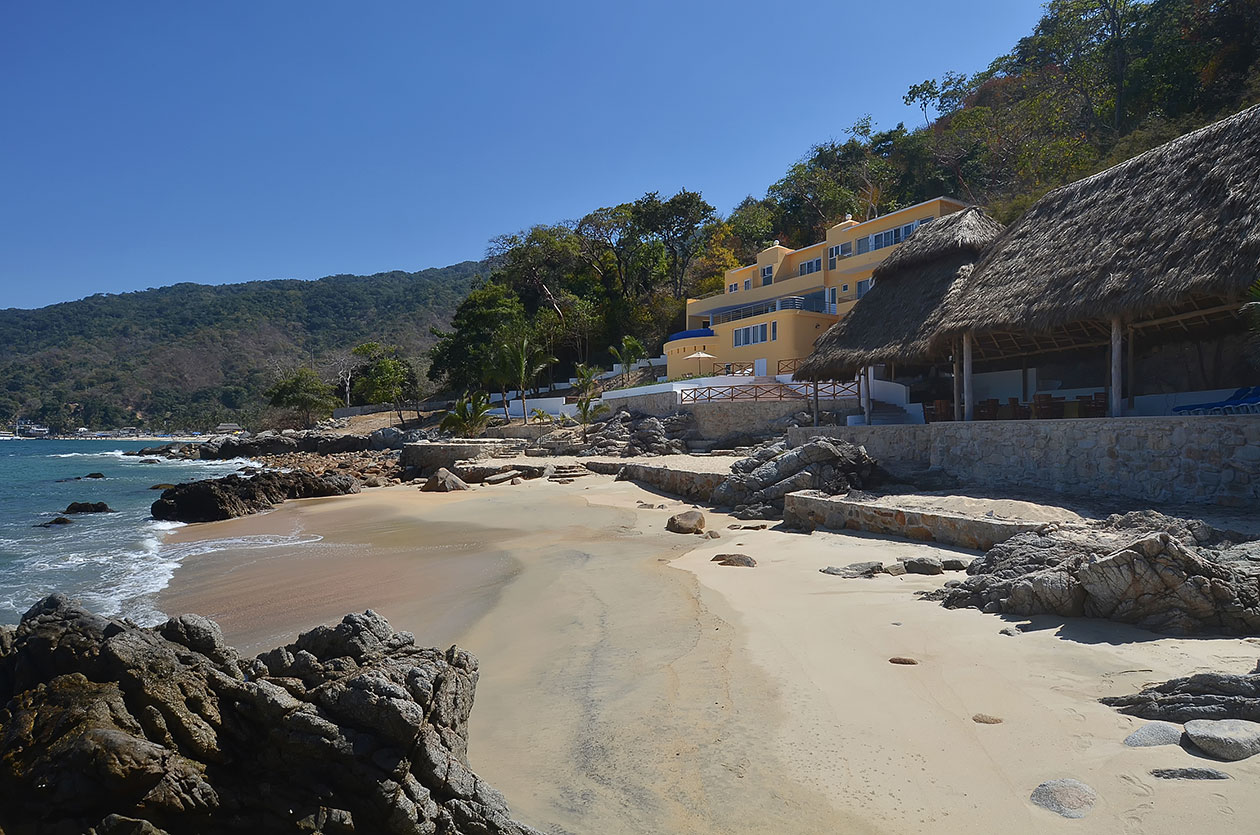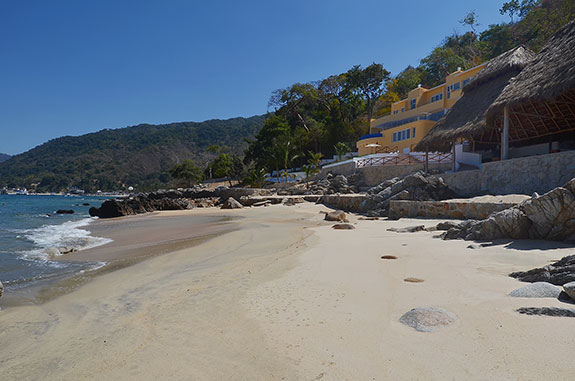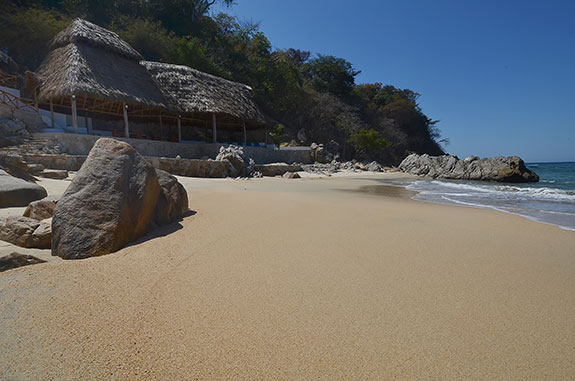 Huge beachfront palapa, with wetbar, fridge and sound system palapa-mounted.
Outdoor kitchen palapa, with full-sized fridge, stove, wetbar and cabinets, to service the beach palapa.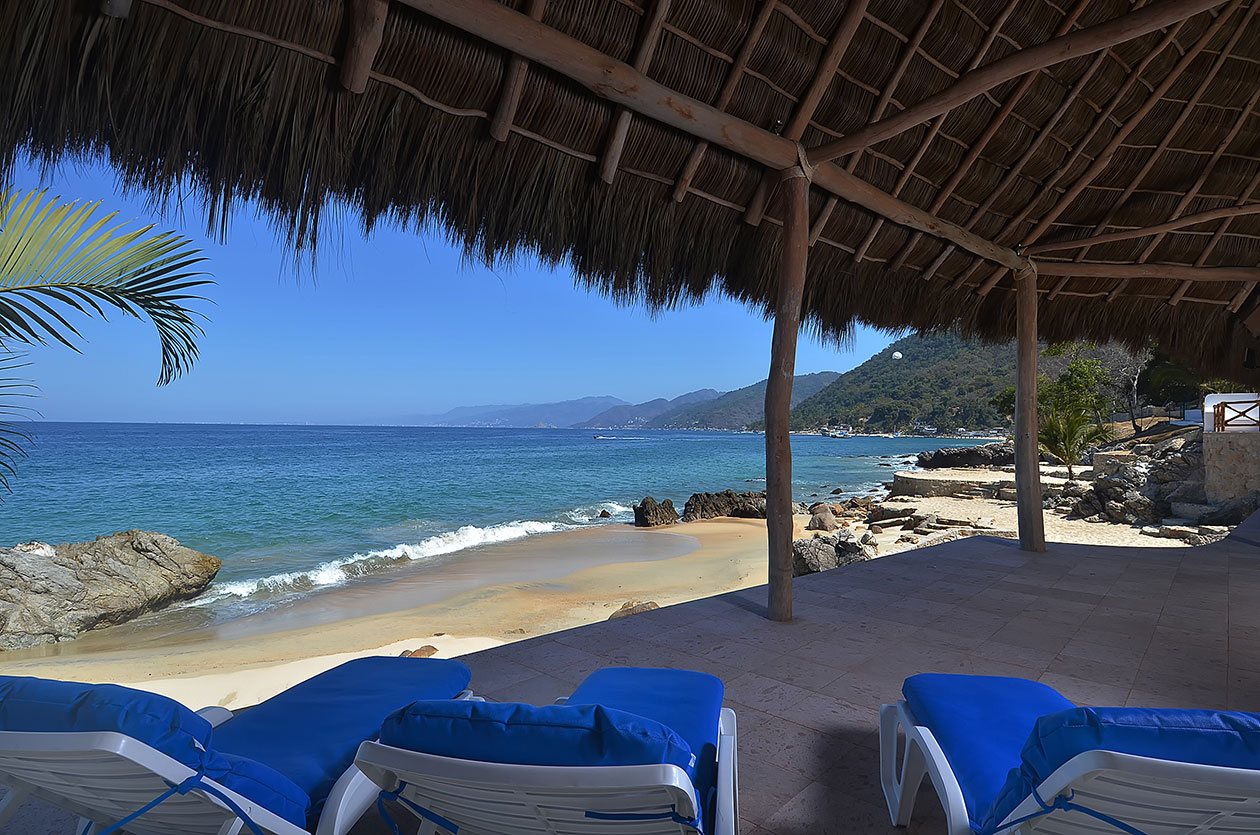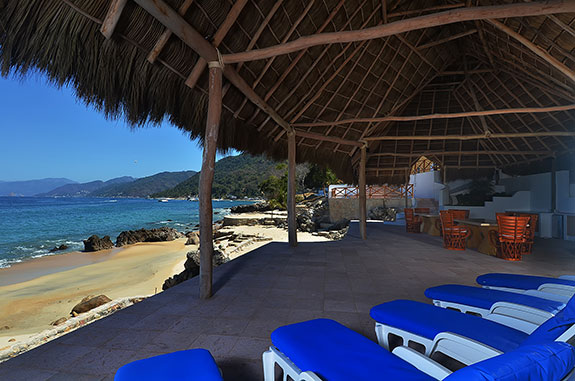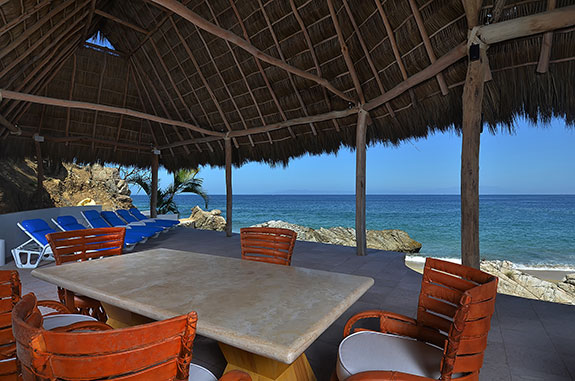 Lower Terrace sunning and dining area.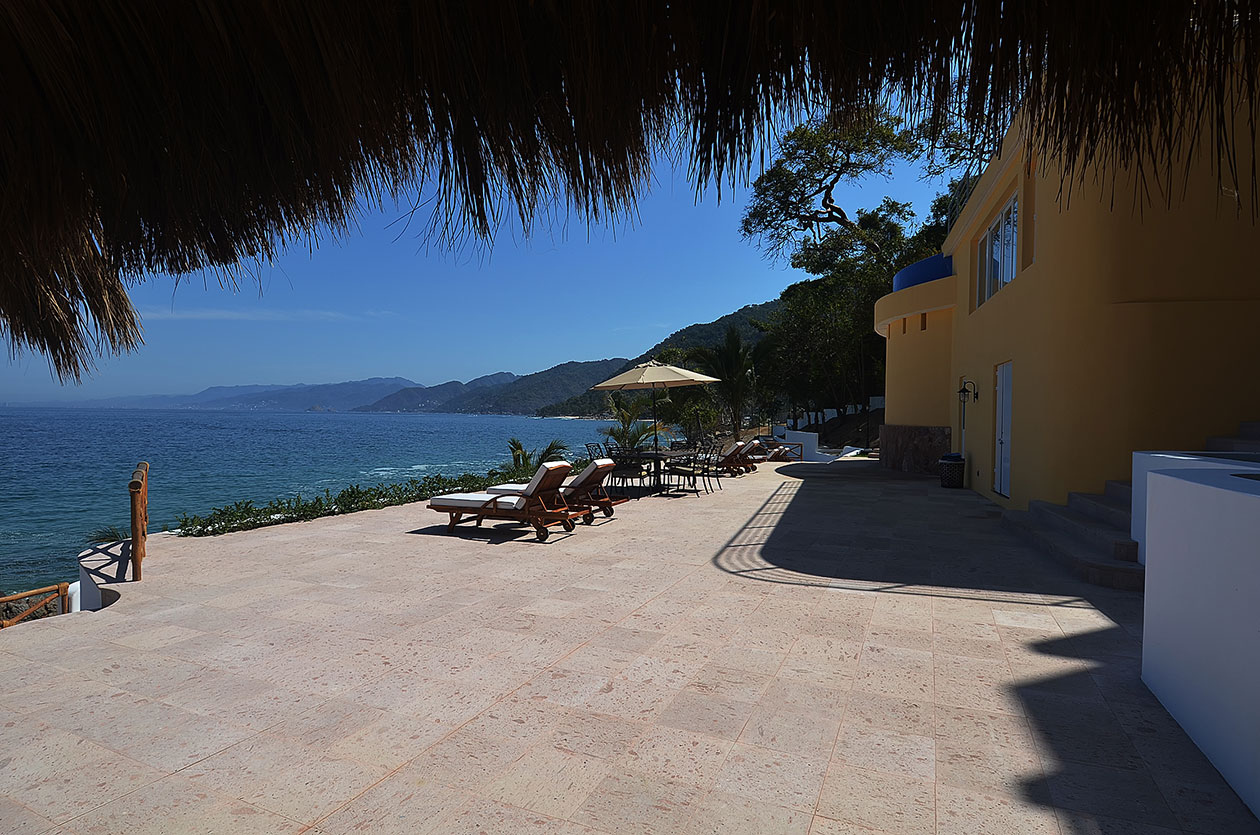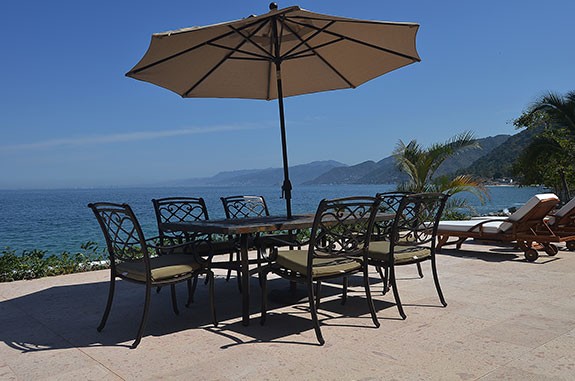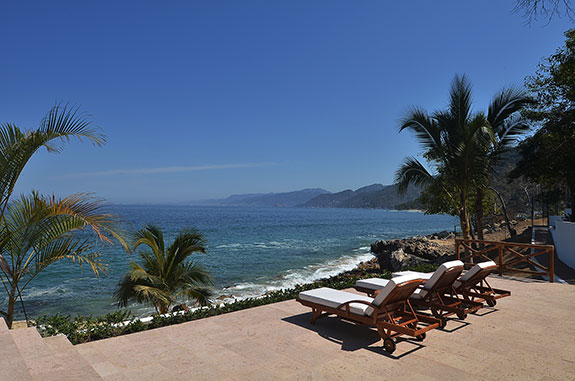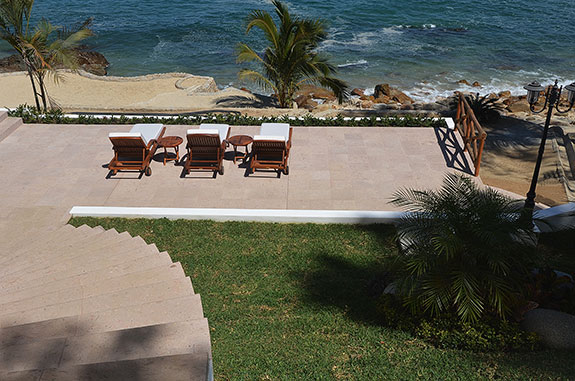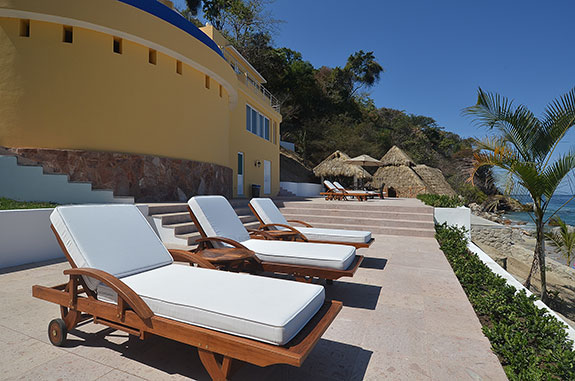 - top -